We're very proud of how in the space of 7 years Stone Willy's has gone from a small concession of pizza to a fully developed menu geared for the busy high street.
We've come from a background of a traditional pizza menu but we get a lot of data from our shops about about 18 months ago we were seeing the rise in popularity of wraps. We started to expand our wrap offering and following the opening of the Stone Willy's Deli (Birmingham) we couldn't believe how well they were selling.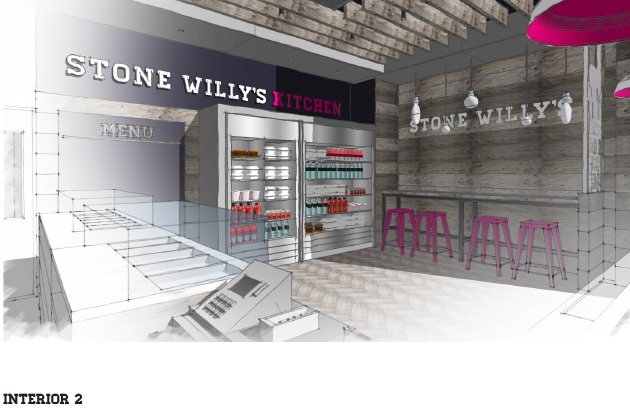 As a result of this, we've evolved the menu to reflect what people want in the day. The focus in the new shop is on freshly made wraps and salads and as the evening commences the shop doubles up to a pizza delivery unit.
We were really pleased to partner up with Creed Design for this site. They've done a lot of work with national chains such as Wagamama & Pizza Express and they've done an incredible job with this.
We'll regularly be posting photos of the progress of the shop fit over the next couple of weeks.